Tons of additional content is coming to the first year of LEGO® 2K Drive through 4 post-launch Drive Pass Seasons!
DRIVE PASS SEASONS
Upon release, each Drive Pass Season will have 100 levels to play through, where you can earn new Free Rewards as you level-up, giving you the chance to earn a range of new in-game content including new drivers, stickers, flairs, sounds, and more!
Purchase the Premium versions of each Season to earn even more rewards as you play through each Season or Purchase the Year 1 Drive Pass* to get the Premium versions of Seasons 1-4. Season rewards include Vehicles, Drivers, Stickers, Flairs, Sounds, Brick Packs, and more! The Year 1 Drive Pass also includes the Awesome Pizza Vehicle and 550 Coins you can use in Unkie's Emporium.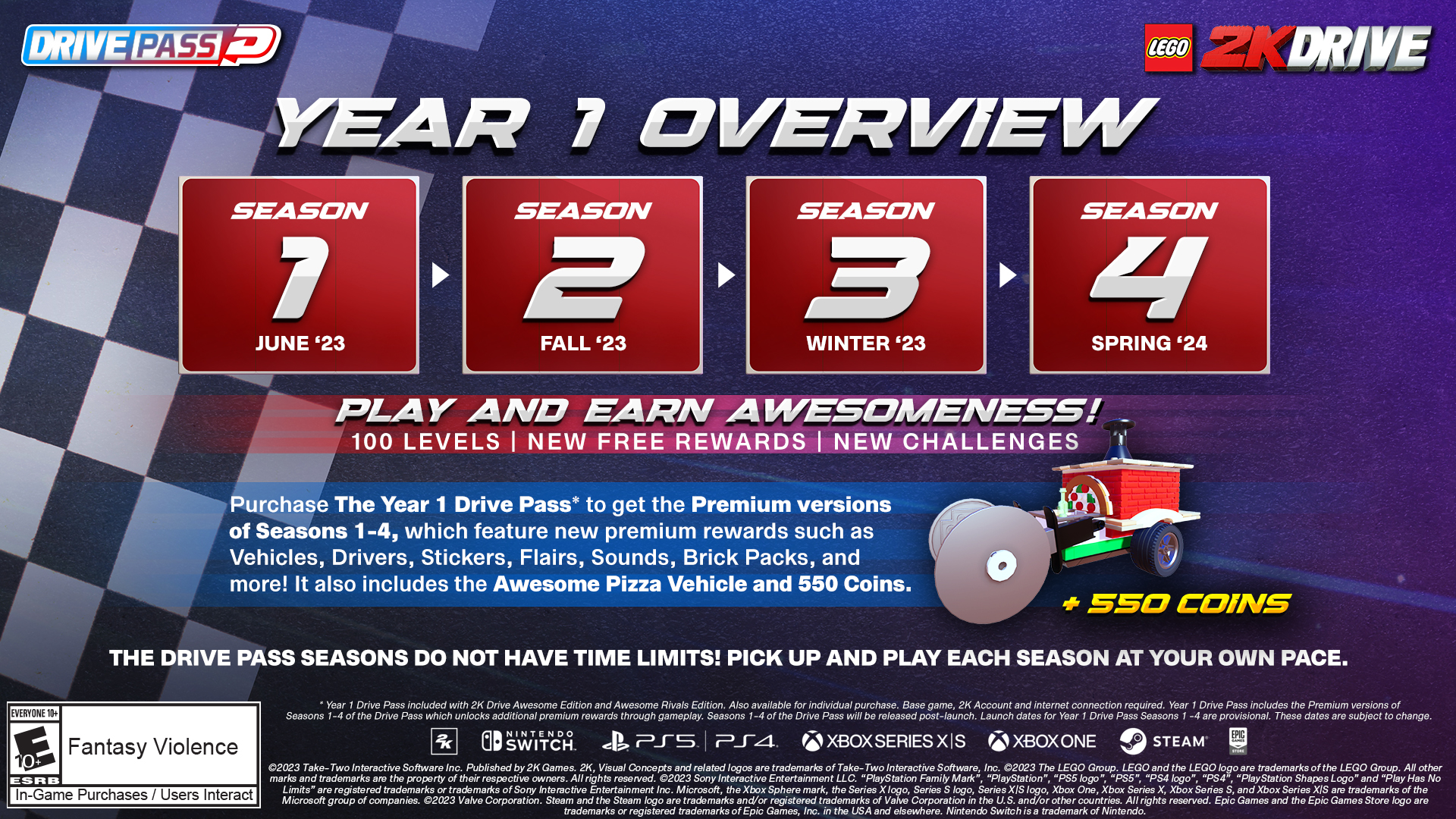 SEASONS DON'T HAVE TIME LIMITS
LEGO 2K Drive Seasons don't have time limits, so you can pick up and play each Season at your own pace. If you have been playing through the Free version of a Season and decide to upgrade to the Premium Drive Pass, you will instantly unlock all the Premium rewards you have earned based on your current level!
CHALLENGES
Drive Pass Seasons also introduce new challenges to discover in Bricklandia, so be sure to get out there and explore as each Season rolls out!
DRIVE PASS SEASON 2
Play through 100 tiers of Drive Pass Season 2 to earn 22 Free Rewards! As part of Season 2's launch, be sure to check out the vehicular chaos of the new multiplayer mode Brick Brawl, and go for glory in Ranked multiplayer online modes—both of which are free additions for all players*!
*Base game, 2K Account and Internet Connection required. Online console play requires paid subscription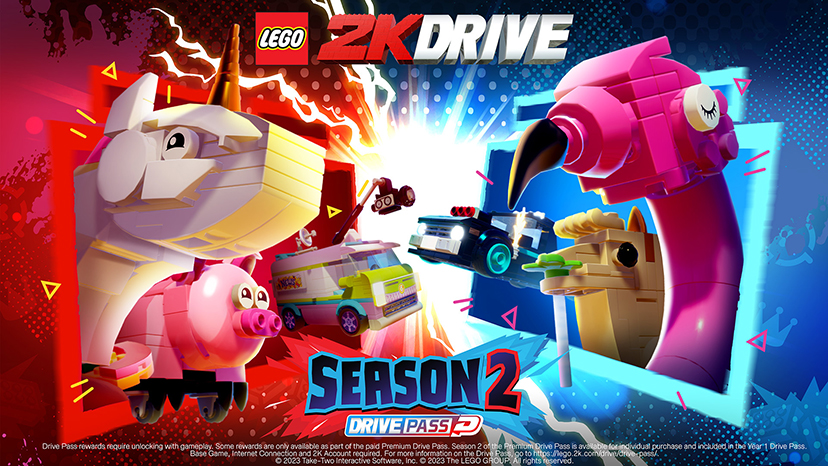 DRIVE PASS SEASON 1
Play through 100 tiers of Drive Pass Season 1 to earn 21 Free Rewards, and discover All-New Free Challenges across Bricklandia!